Swim - Meditation collection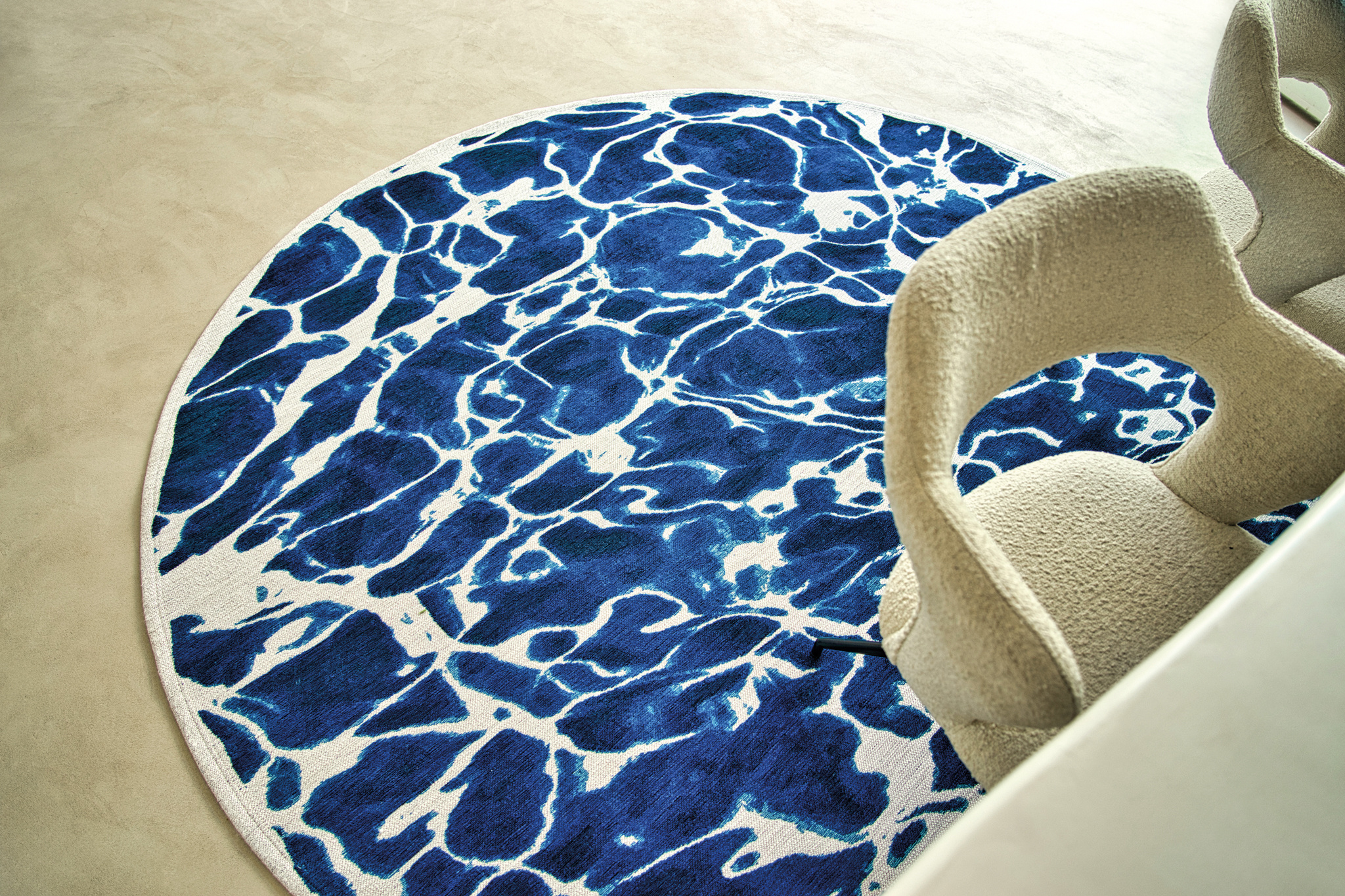 Immerse yourself in the world of our Swim rug, inspired by the beauty and fluidity of water.
The design concept is based around the cyanotype technique, creating a captivating visual effect.
This rug highlights the interplay of reflections, capturing the magic and brilliance of water.
The patterns and shades of color reflect current trends, adding a modern, elegant touch to your interior.